Former New England Revoluçion hardman Chase Hilgenbrink has turned up in an unlikely location...Ansan, a city in the Gyeonjji Province of South Korea.
Ansan Hallelujah FC
! He is risen!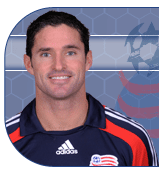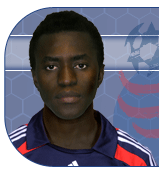 It was widely reported that Hilgenbrink had hung up his boots for the last time in Foxboro, MA preferring entering the priesthood to enduring any more dutch ovens from his roadtrip room mate Jay Heaps or "turbowedgies" from team jokester Kenny Mansally.
"I felt called to something greater," Hilgenbrinck said. "At one time I thought that call might be professional soccer. In the past few years, I found my soul is hungry for something else. I discerned, through prayer, that it was calling me to the Catholic Church. I do not want this call to pass me by."
Now, inside sources who frequent a kim-chi/whiskey bar in the
dong
where Hilgenbrink apparently resides, report seeing the one time Ñublense and Huachipato defender with a copy of Korean for Beginners under one arm and a rosary clutched in his hand as he wandered through the door of the establishment.
Presumably, the inclusion of the word "Hellelujah" in the name of the club, plus the a wage packet higher than the burger-slinging rates offered by MLS brass, has eased the transition back into football. Looking at the stadium where Hallelujah play, it is no wonder Hilgenbrinck had a change of heart.
Surprisingly, Ansan Hallelujah FC was founded by protestant missionaries in 1980, Hilgenbrinck is Catholic. It was the missionaries' position that vigorous physical exercise was good for the soul, and so they were more than happy to bang the drum for the fledgling
K-League
in 1983.
Will this return to the church of football lead to a recall from Bob Bradley? Stay tuned readers, MLSRumors² will unveil all as it is learned.
in nomine Patris, et Filii, et Spiritus Sancti