Rating: 2 (for the show)
This fist is racist.
MLS Rumors² just received the following email from a bartender at a Columbus area TGI Friday's:
The Crew are just putting the finishing touches on a deal with the Fire to swap 1,000 cases of bratwurst for Monterrey Security. It's just such a natural fit - who better to handle a horde of racist fans than a horde of racist security guards? And come on, brats and Chicago? Perfect together! The Fire tried to Jew the Crew up to 1,500 cases and a half-ton of Velveeta, but the Hunts stood strong. Wait, is it okay to say "Jew the Crew"? I mean, that's the phrase my source used, but now that I think about it, that sounds kinda, well, racist...huh...oh well. Heil Crew!
This fist is anti-racist. Look how different they are!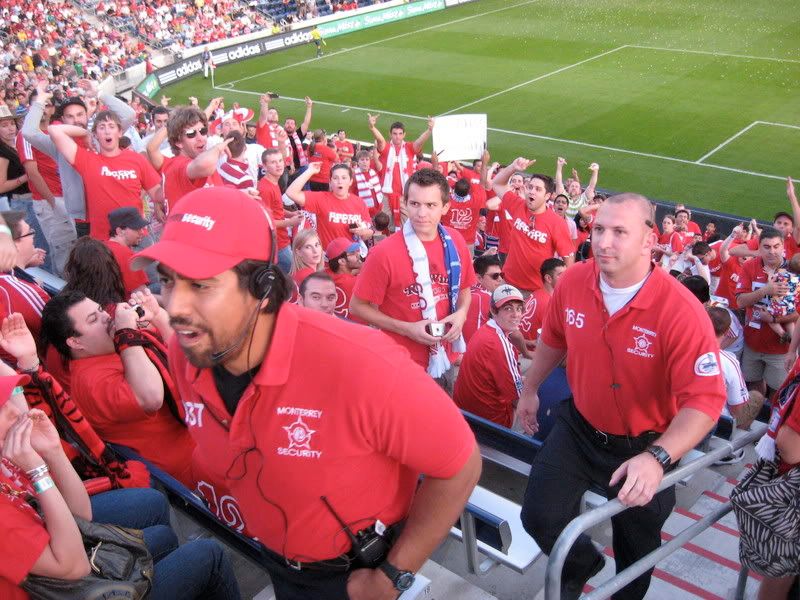 Monterrey Security: Coming soon to a Nordecke near you?